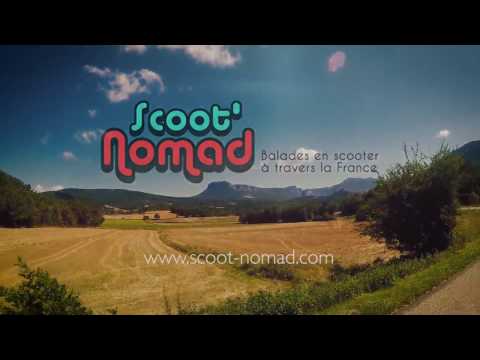 Cultural activities
Escapades à scooter - Scoot' Nomad
Unusual adventure and independance in retro fashion with:
1 scooter + 1 trailer + itinerary
(we recommend good addresses, things to see... )
+ choice of overnight stay (bivouac camping, bed and breakfast or others).
(tipi,gîte champêtre,bivouac en kit camping, roulotte...)

Balade en scooter 50cc, 125cc, mobylettes ou Rodéo (voiture plein air) à faire à 2, en famille ou entre amis pour 1 jour, 2 jours, 1 semaine...
Un circuit Slow tourisme "clef en main" pour découvrir terroir et patrimoine drômois.
Venez simplement musarder à votre guise entre lavandes, vignobles et oliviers de la Drôme Provençale.
Pour le reste (hebergement et tracé) nous nous occupons de tout suivant votre désir. Plus qu'idéal pour les EVJF, cousinade, ... Nouveau : circuit "bien-être", "artistique" ou de "ferme en ferme".

Parcours d'art cosmopolite en scooter : https://lc.cx/YENV
De ferme en ferme : en scooter le nez en l'air ! : https://lc.cx/YENy
Aventure Robinsone vintage en Drôme provençale : https://lc.cx/YENF

https://www.facebook.com/scootnomaddrome/
https://plus.google.com/u/0/110027252701331148042
https://twitter.com/scootnomad
1435 chemin neuf
26740
Marsanne
Add to travel book
Booking
Direct, S
From 01/01 to 31/12, daily.
Cheque
Chèques Vacances
Cash
Credit transfer