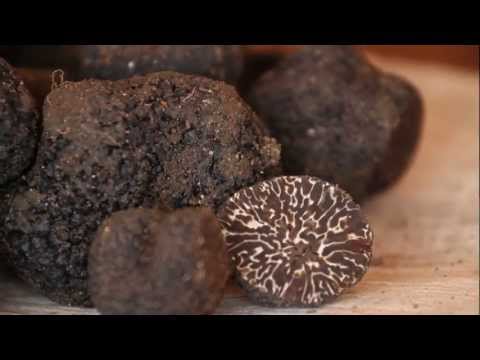 La Ferme Les Eybrachas invites you to discover the black diamond truffle. Take a walk among oak trees to find truffles, with the dogs' help, then you will enjoy a delicious tasting at the owner's establishment. (reservation required, from November to Mars).
"Du cavage à l'assiette" : visite commentée des truffières suivie d'un casse-croûte rabassier" sur réservation.
Les visiteurs pourront découvrir les truffières, le travail du chien, le "diamant noir' à sa sortie de terre, le toucher, le sentir ... puis le déguster.
Nous proposons également un hébergement en chambres d'hôtes si certains le souhaitent.
745 Chemin des Eybrassas
26230
Réauville
Add to travel book
Booking
Direct, SIMIAN Virginie
04 75 98 73 82
contact@truffe-noire-drome.com
From 01/01 to 31/12, daily between 12 pm and 3 pm.
Adult: from 55 €
Child (10 years): 15 to 40 €.

Group rate available for > 10 people.
Guided individual tours
Guided group tours
Sales on site
Themed tour
Cheque
Chèques Vacances
Cash
Credit transfer