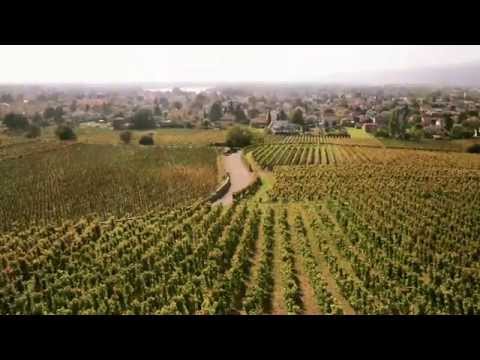 Restaurant
Vineum Paul Jaboulet Aîné
Shop, tasting, wine bar and restaurant: discover the VINEUM Domaines Paul Jaboulet Elder. An elegant and warm place where the finest wines of the Rhone Valley are available for you to try. Recommended port-of-call for wine enthusiasts!
Fondée en 1834, la Maison Paul Jaboulet Aîné possède un domaine de plus de 100 hectares répartis sur les plus belles parcelles des Côtes du Rhône septentrionales.
L'excellence de la Maison se joue tant au vignoble, avec une agriculture - en conversion vers la biologique- qui s'attache à respecter et à mettre en valeur la richesse et la diversité des terroirs, qu'à la cave, avec une vinification minutieuse et pointue, toujours à la recherche de la perfection.
C'est au coeur historique du vignoble, au pied des célèbres coteaux de l'Hermitage, que le VINEUM abrite le caveau des Domaines Paul Jaboulet Aîné, ainsi qu'un bar à vins et un restaurant. un lieu élégant et chaleureux où nous vous invitons à goûter à nos vins selon vos envies : version plaisir, au verre et accompagné d'une assiette de jambon cru et de Picondon, ou version gourmande, sur les petits plats du Chef, ou encore version pédagogique, au cours d'une dégustation guidée - à vous de choisir ! et pour compléter l'experience, laissez-vous tenter par une visite de vignoble à la Chapelle de l'Hermitage et découvrez les secrets de ce terroir exceptionnel !
Vineum Paul Jaboulet Aîné 25, place du Taurobole
26600
Tain-l'Hermitage
Add to travel book
Booking
Direct, Vineum Paul Jaboulet Aîné
04 75 09 26 20
vineum@jaboulet.com
Every day throughout the year.
Closed on Monday.
Closed exceptionally on January 1st and December 25th.
Open February 27th. Restaurant open everyday for the lunchtime.Open in the evenings on booking for groups of 20 people.
Closed the first 2 weeks of January.

Closed monday at noon, monday evening, tuesday evening, wednesday evening, thursday evening, friday evening, saturday evening and sunday evening.
Adult menu: 27 to 36 €
Child menu: from 19 €
Group menu: from 27 €
Menu of the day: from 19 €.

Group rate available for > 10 people.
Number of meeting rooms : 3
Maximum number of seats : 50
Number of seats on terrace : 25
Air conditioning
Air conditioned restaurant
Car park
Coach parking
Accessible for wheelchairs with assistance
Accessible for self-propelled wheelchairs
Reserved space 330 cm wide < 100 m from the site
Absence of slope > 5%
Doors >=77 cm wide
WC + grab handle + adequate space to move
Only 1 step <15 cm
American Express
Bank/credit card
Cheque
Cash
| Name | Area (m²) | Maximum capacity |
| --- | --- | --- |
| Vineum | - | 40 |